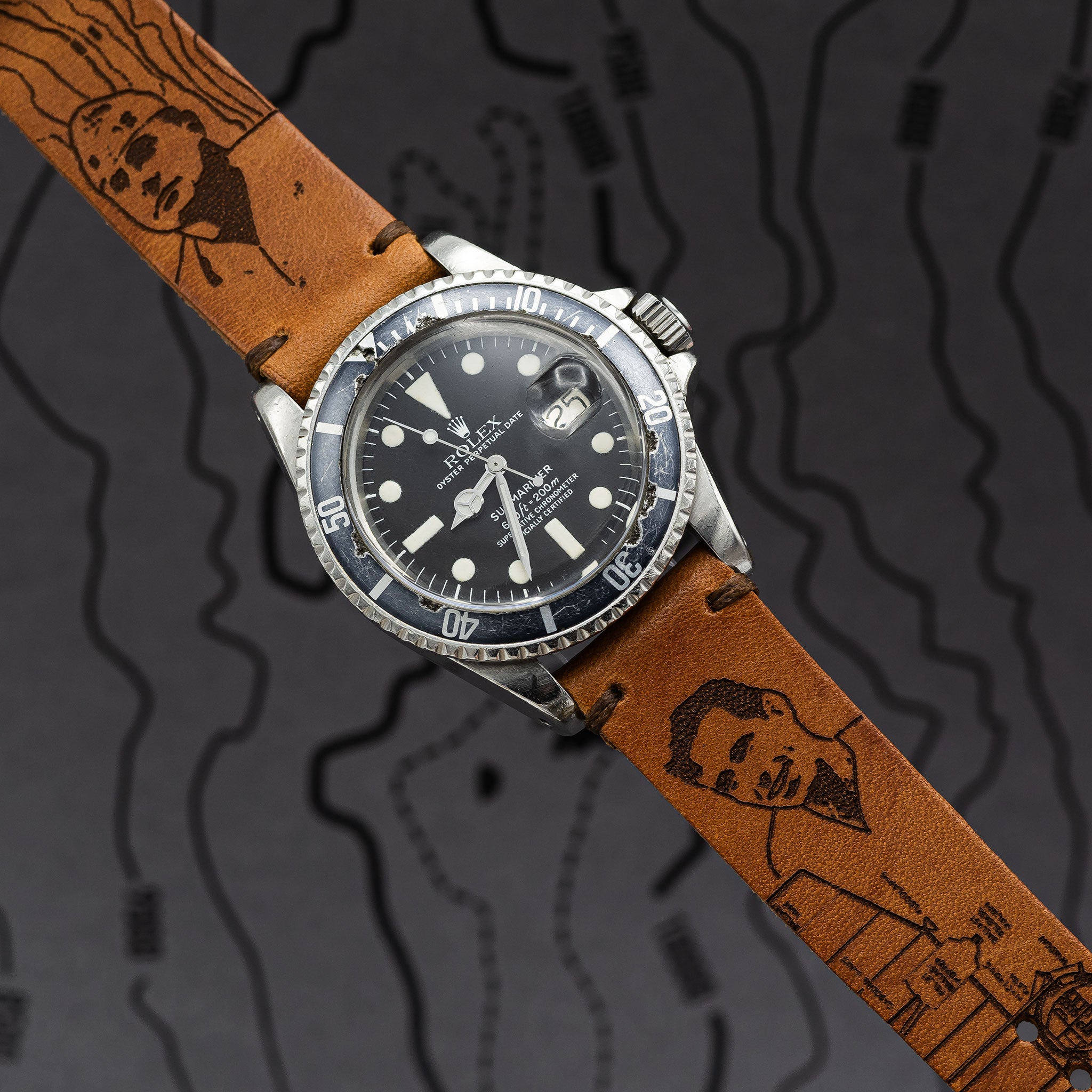 The Big Dive
In January 1960, Don Walsh and Jacques Piccard made history when they descended to the bottom of the Mariana Trench. In the bathyscaphe "Trieste" they journeyed 10,911 meters beneath the surface to the deepest point known to man. Let us honor them.
The REM vintage style strap is rugged, yet elegant. Made from heavy tooling leather with raw edges and hidden knot stitches. The premium organic vegetable tanned leather is supplied by Swedish tannery Tärnsjö Garveri. Each watch strap is individually engraved with a unique serial number and is delivered with matching certificate. Length: 127 mm + 74 mm (excluding buckle). Leather is a living material and colors will vary and age differently. 
All our straps are made to order, hence the delivery time is 1–3 weeks.
We offer free International Shipping.