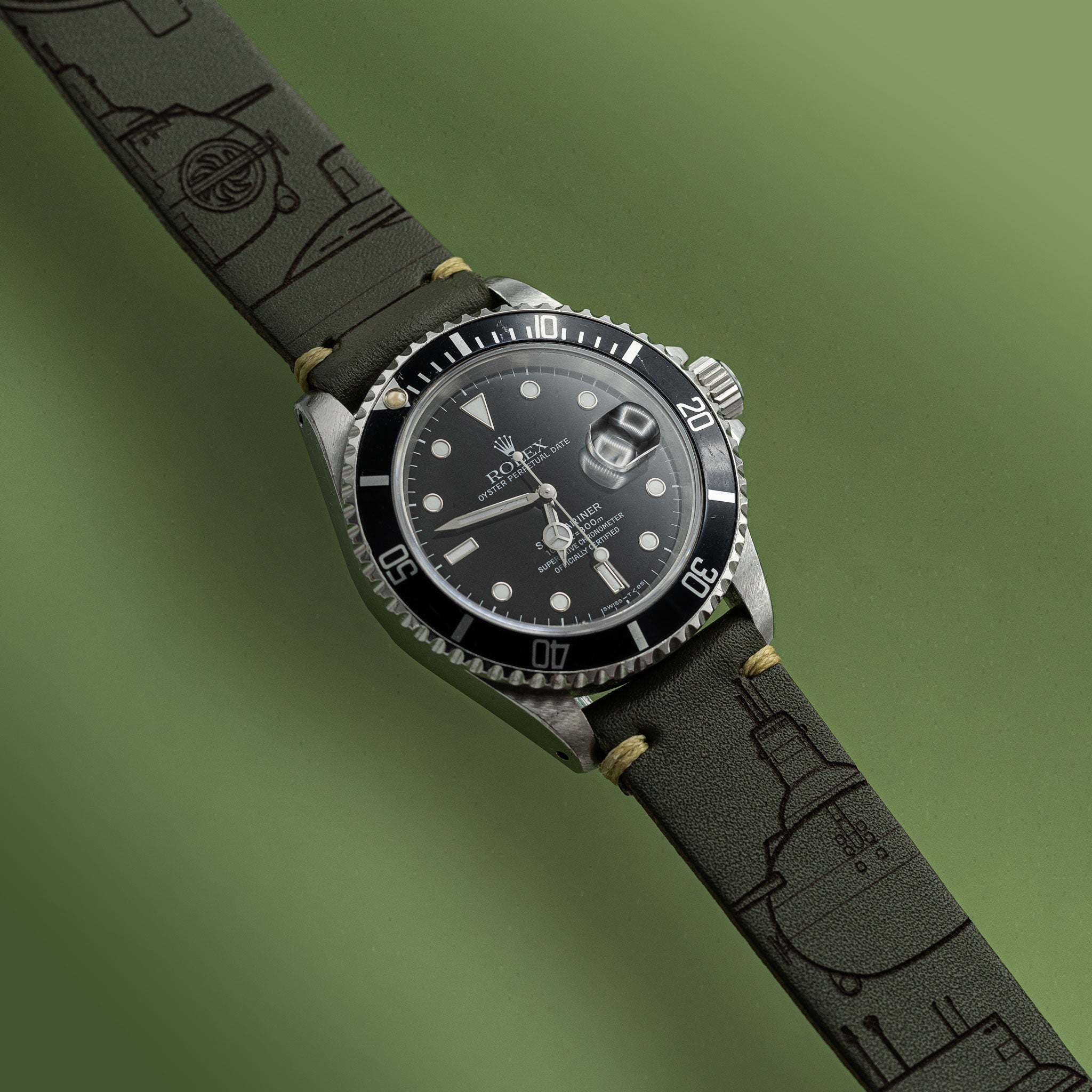 Red October
During the Cold War, nuclear holocaust was lurking under the surface of the seven seas. The submarines of the two superpowers played cat and mouse with the whole planet at stake. The biggest of them all was the Soviet Akula Class. "Akula" means shark in Russian, a suiting name for such a feared beast. In the West it was known as the Typhoon Class.
The REM vintage style strap is rugged, yet elegant. Made from heavy tooling leather with raw edges and hidden knot stitches. The premium organic vegetable tanned leather is supplied by Swedish tannery Tärnsjö Garveri. Each watch strap is individually engraved with a unique serial number and is delivered with matching certificate. Length: 127 mm + 74 mm (excluding buckle). Leather is a living material and colors will vary and age differently. 
All our straps are made to order, hence the delivery time is 1–3 weeks.
We offer free International Shipping.